Welcome
Live a unique experience in the heart of Córdoba, a world heritage city.
Live a unique experience in the heart of Cordoba, staying in the Jewish Quarter, a historic and central neighbourhood that has been declared a World Heritage Site. Centuries of history, which began with the Roman Empire and continued with the arrival of the Visigoths, the Arabs and the Jews, have shaped our history, our city, our customs and even our homes. As in Los Patios del Pañuelo, fragments and vestiges of all these cultures can be found in every corner of the city.
At Los Patios del Pañuelo, we assure you the best service since we take care of every small detail in our apartment to ensure you get the dream holiday you deserve. In addition you can book your stay without any worry, vía a direct and safe payment through our website.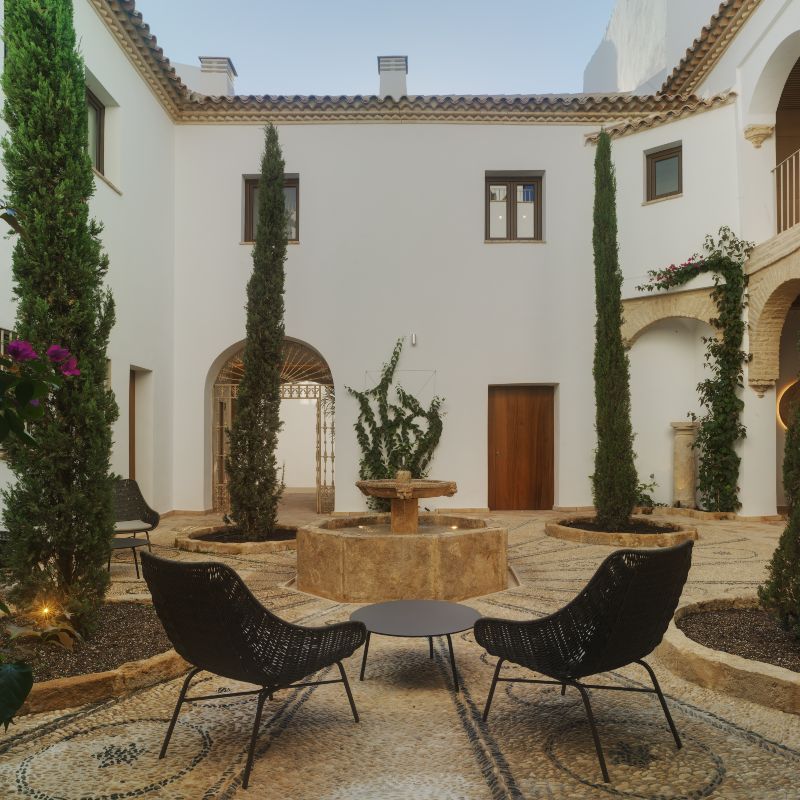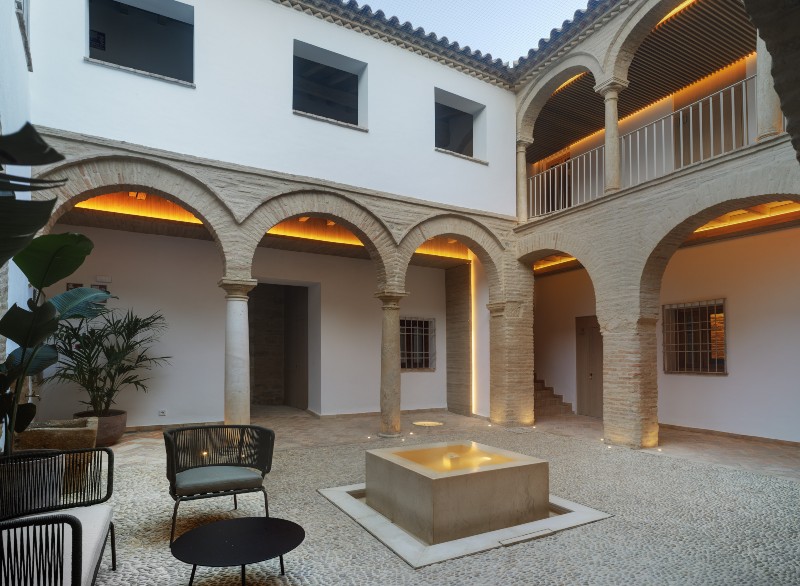 Get to know us
Los Patios del Pañuelo is formed by a team specialized in renting luxurious apartments for short and medium stays.
See more
The Hotel
Luxurious touristic apartments in the heart of the turistic downtown of Córdoba, an historical building that has been renovated blending tradition and modernity.
See more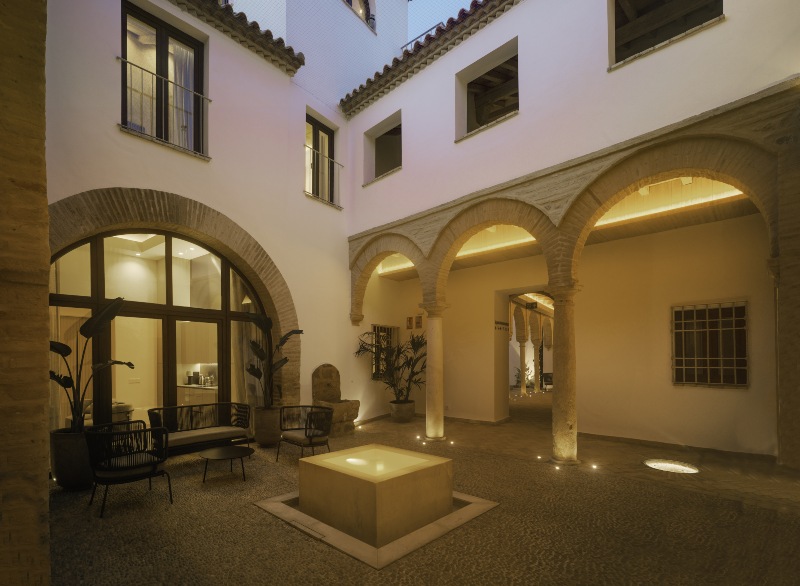 Experiences
We offer you a charming accomodation in the heart of Córdoba! Get lost in winding streets of the jewish quarters while you enjoy all the experiences that the city of the three cultures has to offer. Don't hesitate to contact us to obtain more information to tailor your offer pack.
See experiences
What our clients say
---
" Nos ha encantado el entorno que crea el alojamiento, mezclando tradición y modernidad. La recepcionista era muy amable y el alojamiento contaba con todo lo necesario para una estancia excelente. Repetiré sin dudarlo."
Ignacio Tendero - Los Patios del Pañuelo 5
" Todo perfecto! Los detalles muy bien cuidados. Limpieza muy bien. Pequeños detalles (café, leche, mantequilla..) hacen más cómoda la estancia. Tranquilidad por la noche. Muy buen gusto en la decoración."
Raquel, Cornellà de Llobregat, España - Los Patios del Pañuelo 10
"Espectacular sitio en Cordoba. Judit, la responsable ha tenido una atención espectacular. Muy buena calidad y un sitio estratégico para visitar la parte más bonita de Cordoba. Sin duda repetiremos!!! Ok"
David Barrientos - Los Patios del Pañuelo 12
"Increíble, hermoso cada detalle especialmente organizado, he estado dos días para prepararme para mi boda y ha sido increíblemente hermoso, me han dado un ramo de flores hermoso y además todo ha sido especial, gracias a Judith y cada una de las personas que hicieron su esfuerzo para que fuese especial"
Laura Ximena Roa - Los Patios del Pañuelo 3
"Entramos por casualidad callejeando por Córdoba y nos encontramos con esta joya, una rehabilitación cuidadisima, habitaciones con mucho gusto hacen de estos apartamentos un oasis en el centro histórico, por último no me quiero olvidar de las personas que nos atendieron y enseñaron sus instalaciones, todo simpatía y profesionalidad, os deseo mucha suerte para el futuro "
Faustino Gómez -